We utilise customer feedback and industry-specific expertise
All of our products are built with the end user in mind by utilising feedback and expertise. We work with trusted Swiss, German and Finnish manufacturing partners who are aligned with our desire to offer superb build quality.
This means fantastic clinical results, image quality, resilience and longevity. We want you to experience the same image quality and performance on day 1 as day 501, for example.
Our technology - including our MEDView operating software MEDVos - has helped veterinary practices work more efficiently and effectively with multiple application possibilities.
MEDVos powers our MEDView Endoscopy Range:
Split screen comparisons for pre and post treatment analysis
Microchip reader for easy identification on recordings
One-touch record on scopes and screens
Touchscreen functionality on the iHUB and Clinic Screen
Bluetooth compatibility across devices
One operating system across MEDView scopes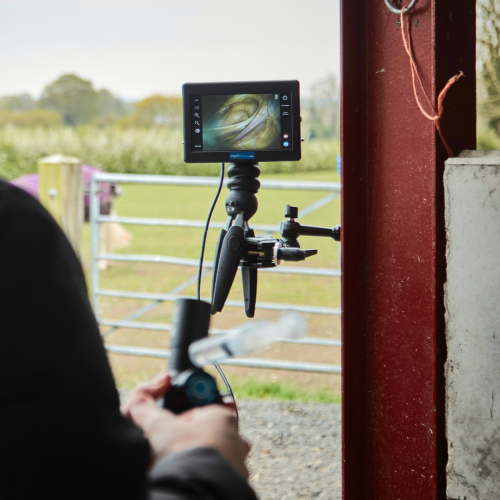 Ticks all of the boxes
"We only invest in equipment that is able to deliver clinical excellence in the most ambulatory of environments. Cross platform data access, portability, battery powered, compact and easy to use "in the field" are all prerequisites for any of our purchases. "
Rick Farr – Farr & Pursey Equine