Revolutionary lightweight and portable endoscopy equipment designed to deliver superb clinical results
We now have service centres in the UK, Germany and soon the USA so we can offer a localised service for repairs and loan equipment
There are many reasons why our equipment is world-leading...
Lightweight, battery-powered endoscopy equipment
British designed and German engineered
Unrivalled HD image quality
The scopes in the MEDView range work in isolation or as a set giving you the flexibility to purchase what you need
Special discounts for trade-in scopes and financing is available.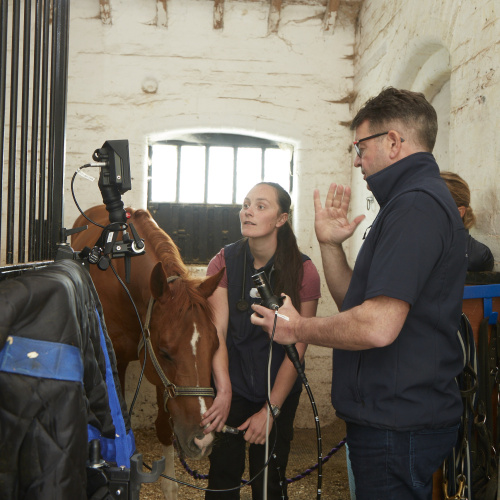 Superior equipment for the market today
"After doing some research on the company, I realised this is superior equipment for the market today. What attracted me to the equipment was the specialised design for ambulatory practitioners, if your equipment isn't easy to pack up and take with you, you really won't use it much. I not only wanted something that was superior quality but was easy to take on the road."
Dr Angie Yates – Yates Equine Sports Medicine
The MEDView Endoscopy Scopes...
The MEDVos Operating Software powers our Gastro, Airway and Dental Scopes. Click the relevant product below for more information about the features of our MEDView scopes.
Get in touch with us for a demonstration and bespoke proposal.