Supplying high-quality equipment for vets
At MED Equus, we develop and supply high-quality and innovative equine veterinary equipment and technology to veterinarians across the world.
We've worked with vets for over 10 years to make sure our products are effective and reliable in the field.
The MEDView range of endoscopy equipment includes gastro, dental and airway endoscopy equipment that all work in isolation or together for optimum efficiency.
We also supply and support HAICO Operating Tables and Leonardo Surgical Diode Lasers and a full catalogue of complementary accessories.
At medequus, we build long-term relationships with our vets through expertise, reputation, integrity and professionalism at every opportunity.
Worldwide presence
We've delivered and supported our products in 32 countries
Trusted and reliable
Support and service is of utmost importance to us
High-quality engineering
Our products are built with longevity and reliance in mind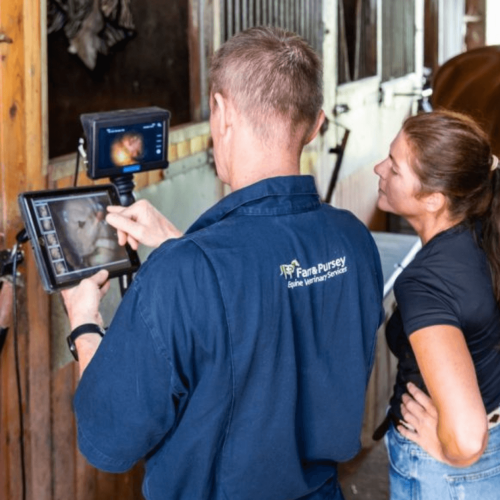 Cross platform data access, portability, battery powered, compact and easy to use
"To be honest the gastroscope is now out 3-4 times a week…. best thing we've ever purchased! We only invest in equipment that is able to deliver clinical excellence in the most ambulatory of environments."
Rick Farr – Farr & Pursey Equine