"I'm so happy that I made this decision"
Within a mere 5 weeks, we were able to smoothly transition from an initial trade show enquiry to the full suite purchase.
Deliver high-end diagnostics to clients right across the board.
Dr. Nicole Meeman, a solo ambulatory vet from the Emsland area, recently purchased the complete MEDView Endoscopy on the road system, which includes a gastroscope, airway scope, and dental scope. She made the purchase after making an initial enquiry with Martin at Equitana Congress in Essen.
After receiving training on the new kit, Dr. Meeman was able to send high-quality images to her client in just 10 minutes. She utilized the iHUB for quick transfer of the images and expressed satisfaction with the new equipment. She also emphasized on the significance of effective communication with clients.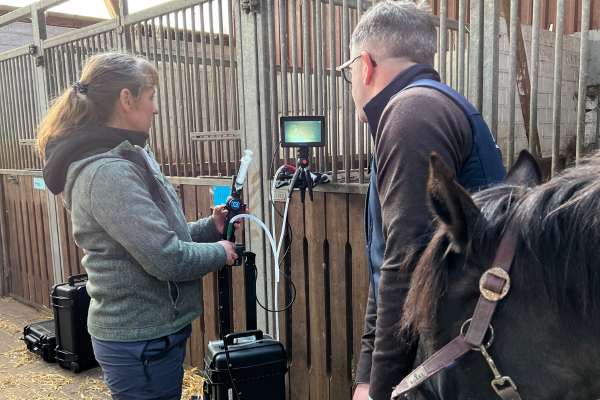 "Proud to have this equipment and send high-quality diagnostic images instantly - communication is everything"
https://www.pferdepraxis-meemann.de/