Equine endoscopy has never been so easy!
When designing the MEDView range, compatibility across the scopes was one of our top priorities. Whether you're in the clinic or out on the road, the MEDView products work seamlessly together or on their own.

FIND OUT HOW THE RANGE CAN WORK FOR YOU: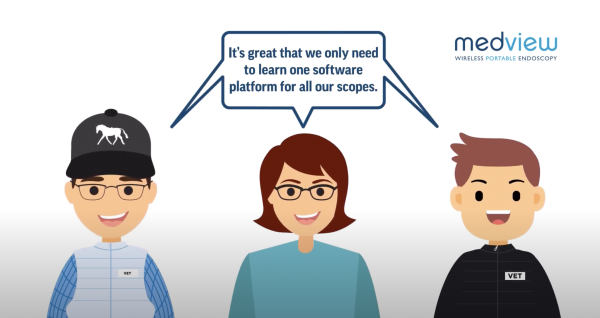 Building a modular system to cover every clinical need was a prerequisite in the early design stages. We also developed the range in a way that enables you to add on scopes to coincide with the growth of your practice. Our latest product is the MEDView Dynamic - our first ever overground scope.
All of our MEDView scopes are driven by the same MEDVos operating platform making it easy and simple to use.